After reviewing our gallery, submit a Request order form and let us know which set you are wanting, or if you'd like a custom set.  We'll work with you to clarify exactly what you want, then provide a quote.
Competition and tailgate sized sets start at $150
We accept cash and credit cards.  For custom designs, we do require pre-payment.  For games we already have in stock, you can pay when you pick them up.
We try to give you updates and pics along the way and letting you know when the final coating is dry.  This way we can both work out a pickup date/time that works conveniently for you.  Only on rare occasion will we deliver, and the delivery fee would need to be negotiated.
Pick up will be at 105 Jasmine Way, Hutto TX 78634.  You may want to bring blankets to protect the boxes during transport.
Custom built just for you
Wedding?  Graduation?  Reunion?  Hosting a cornhole tournament?  Or just a backyard party?
Our sets are built solid:
3/4" top board
Screwed together from underneath
FREE layer of polycrylic on top and sides
Legs fold under/inside for easy storage/transport
FREE set of all-weather, double-stitched bags
We not only build them to your desires, but allow many options:
You can request additional layers of polycrylic
Special colors of bags
LED lights
Glow in the dark paint
Special pricing available for multiple sets!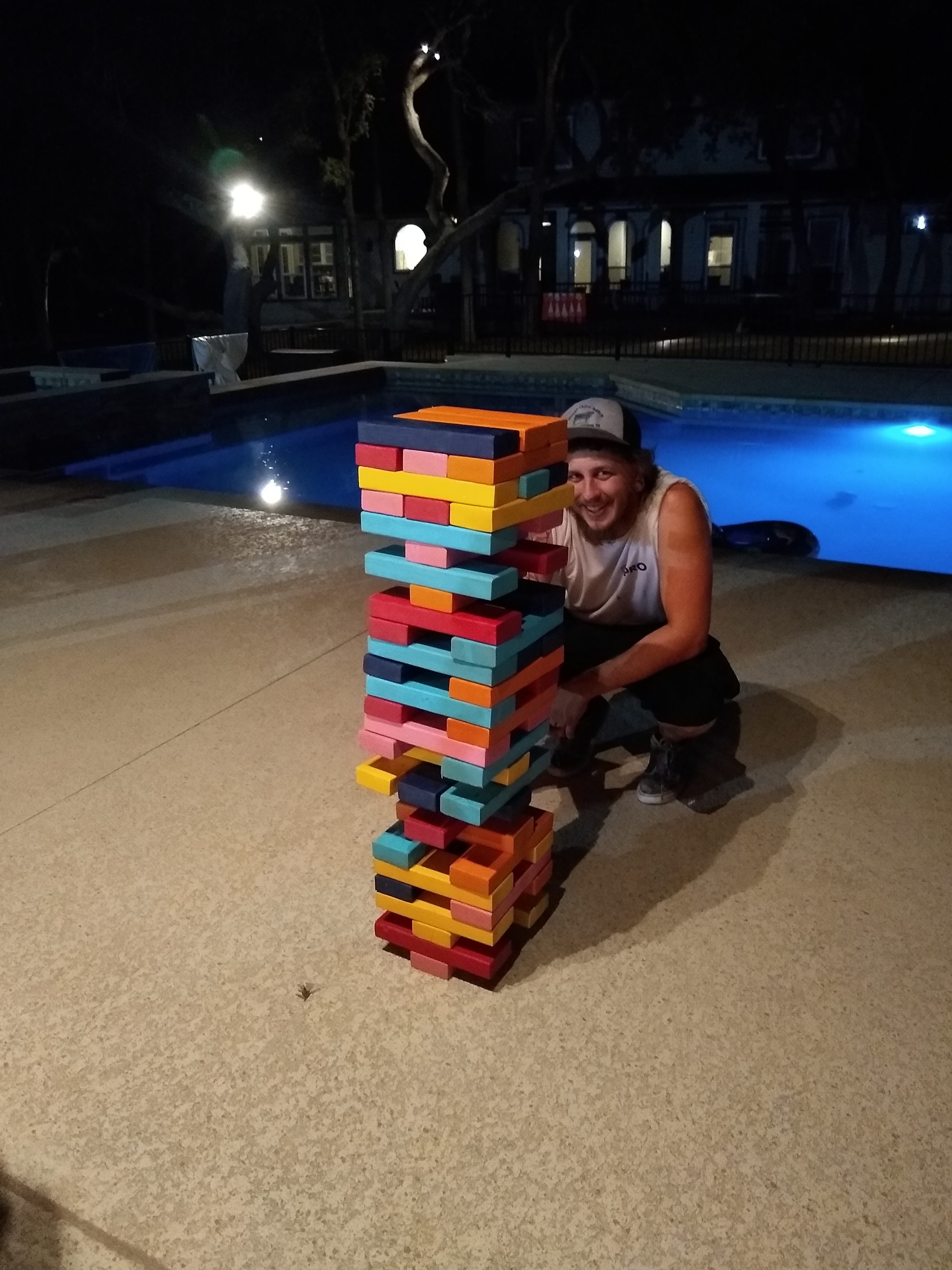 Next Steps...
Take a look at our gallery to get an idea of what we've done.
then
Request a quote for one of those, or let us know exactly what design you are really interested in.